Cholla
Sketched in New Mexico.
Limited edition one of a kind prints.
Playing with the quill
sumi ink, acrylic in sketchbook
Draw Us Near
Mixed media on paper
10.5" x 14.5"
St Meinrad Archabbey Gallery
Door that opens both ways
Pencil, sumi ink and gouache.
Must forget "I'm and after"
Sketchbook doodles with my Greek-inspired alphabet.
Red is for flamingo
Sumi ink, colored pencil and watercolor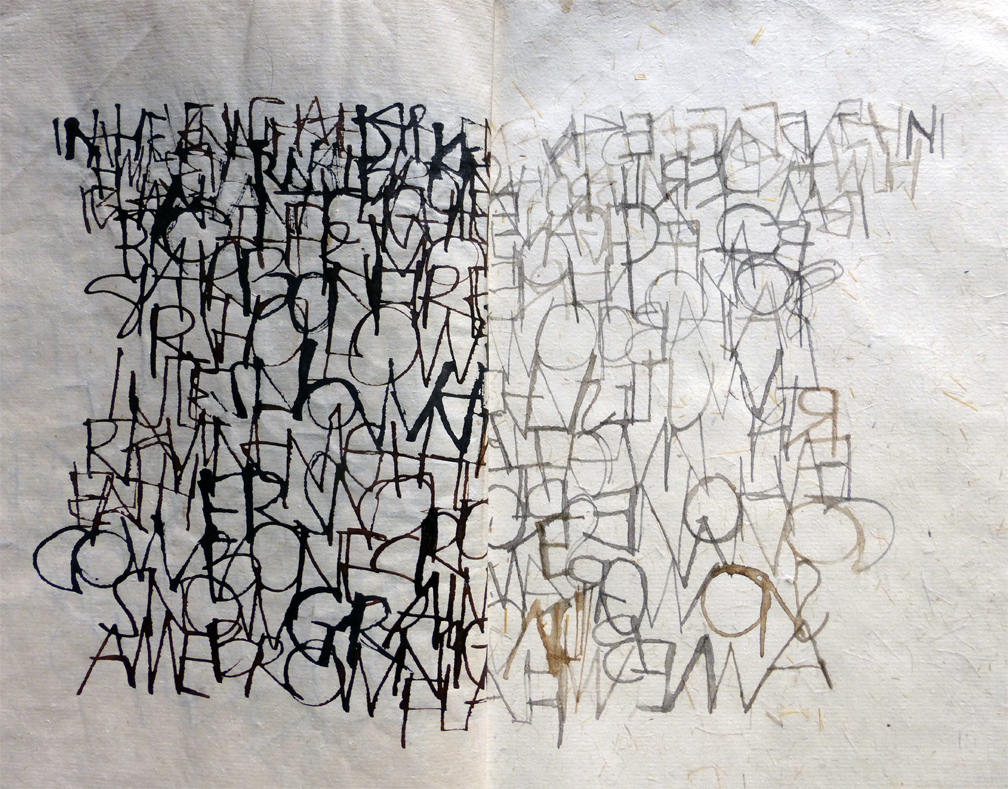 Mirror writing
On the right side of the book page I did mirror writing of what is on the left hand side. All the writing is done with a shell dipped in sumi or walnut ink.
Alphabet Play
"Whither thou goest I will go"
Brush lettering and Greek inspired alphabet.
Greek lettering
Copying an old Greek manuscript on cosmology.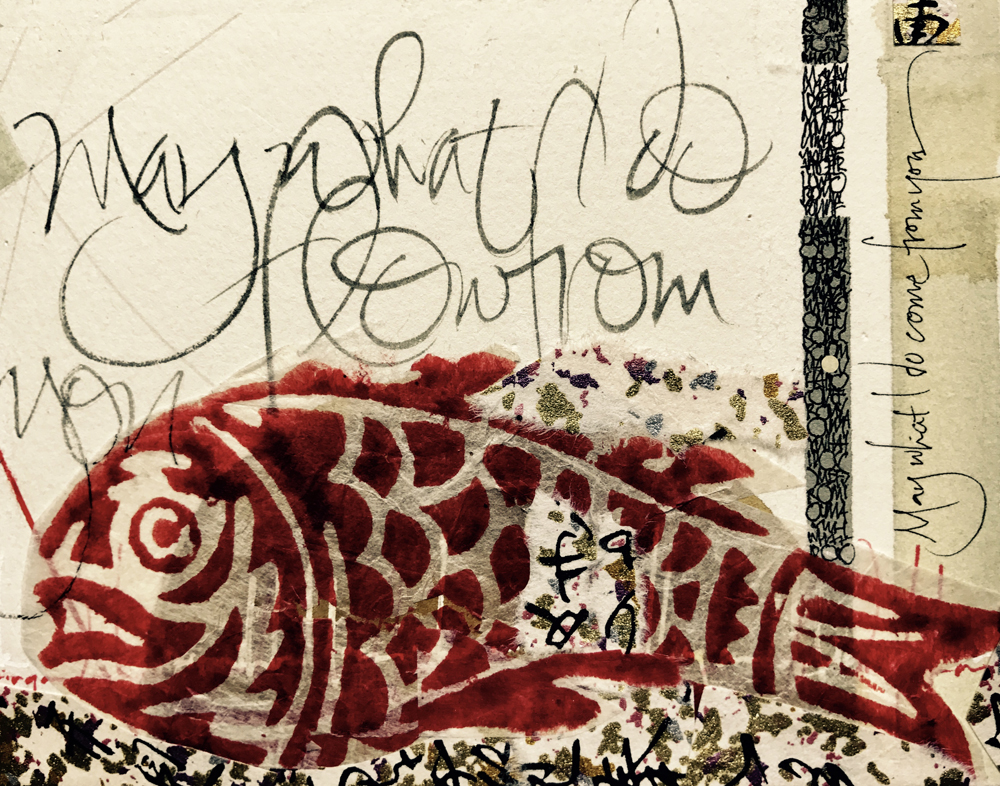 May what I do flow from you
From my small Not a day without a line sketchbook.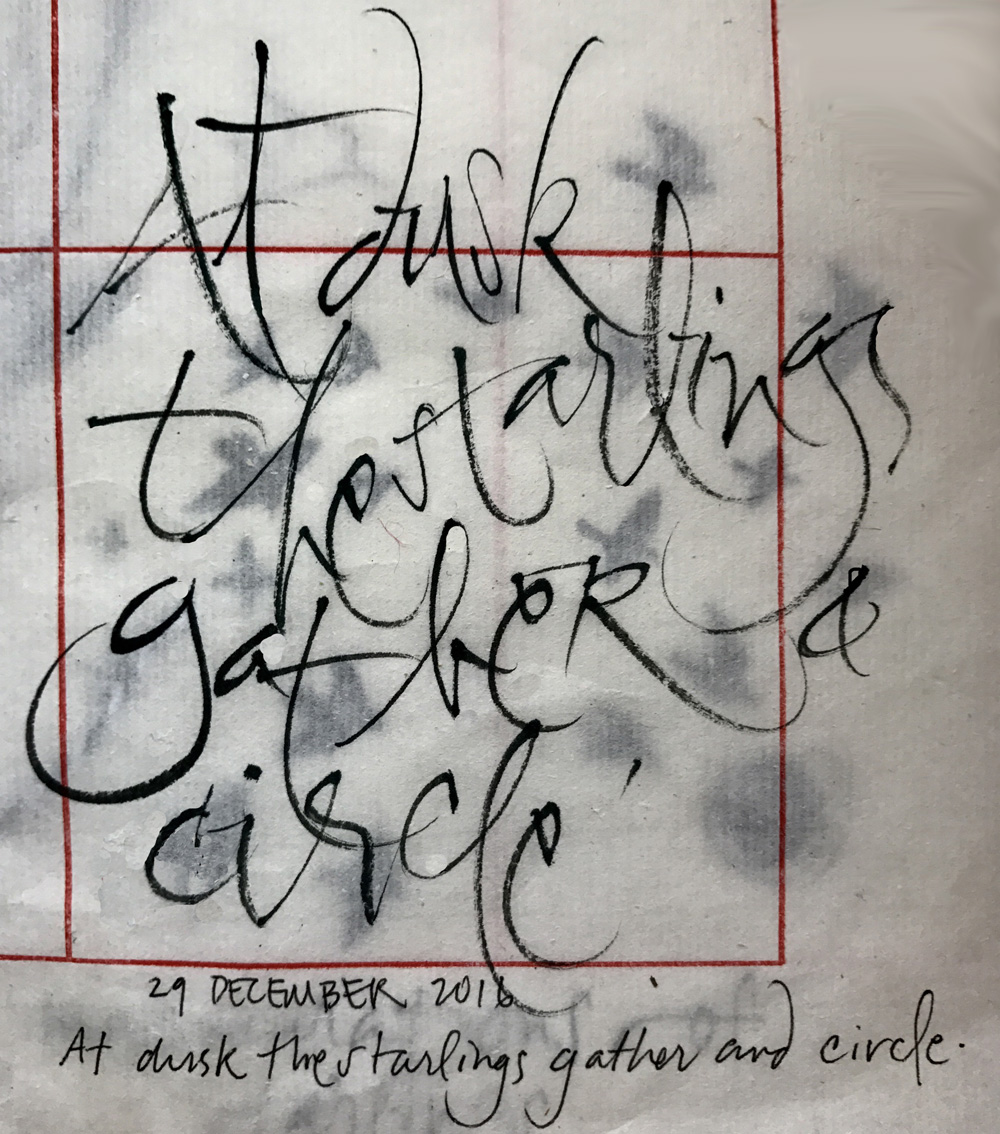 Murmurations of starlings
Watching the starlings gather at dusk- in my small sketchbook on Chinese practice paper.